Hot.E – Hotel Investment Conference Europe
The second Hotel Investment Conference Europe (Hot.E) was recently held in London. Despite the very challenging economic times in Europe, registration increased by more than 20 percent. The program offered a real-world look at the hotel investment opportunities, with strong programming emphasis on the views and perspectives of leading lenders and investors. This year's conference assembled one of the largest groups of investors and lenders on stage at any hotel investment conference in the world. Registration will open soon. Sponsorship opportunities are available.
The unique, two-day interactive networking program focused on debt, equity, and deal-making in Europe. Two innovative new features included The Money Hall and The Country Hall tracks. The Money Hall featured a series of sessions highlighting the leading lenders and equity sources conversing about hotel investment opportunities in Europe. The Country Hall track featured ten geographically focused sessions, covering the opportunities in France, Germany, Greece, Italy, Poland, Russia, Scandinavia, Spain, Turkey, and the United Kingdom & Ireland.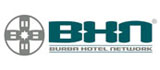 About BHN | With more than two decades of experience, more than 100 events completed to-date, and nearly 80,000 international delegates, BHN conferences have become "must attend" events for industry leaders who come together to network, conduct business and to learn about the latest trends.
BHN events include: the Americas Lodging Investment Summit (ALIS) in Los Angeles; the ALIS Summer Update; the Caribbean Hotel & Resort Investment Summit (CHRIS) in Miami; the Hotel Investment Conference Asia Pacific (HICAP) in Hong Kong; HICAP UPDATE in Singapore; the Hotel Investment Forum India (HIFI) in Gurgaon Delhi N.C.R.; the Hotel Opportunities Latin America (HOLA) conference in Miami; and the Hotel Investment Conference Europe (Hot.E) in London.
The BHN website at www.Burba.com is the gateway for information about the conferences BHN produces, as well as a direct link to important players in the hospitality investment world.
Contact

marketing@burba.com
Phone: +1.714.540.9300
Email: 
Organization
Burba Hotel Network, LLC (BHN)
www.burba.com
2900 Bristol Street, Suite D101
USA – Costa Mesa, CA 92626
Phone: +1.714.540.9300
Fax: +1.714.540.9306
Email: 
Follow us on: