HICAP – Hotel Investment Conference Asia Pacific
For over two decades, HICAP has been the unequaled annual gathering place for Asia Pacific's hotel investment community, attracting the most influential owners, developers, lenders, executives, and professional advisors from around the globe.
MEET THE PEOPLE WHO MATTER
Meet the key players in the industry. HICAP draws internationally influential decision-makers, experienced advisors and specialists, and industry pundits.
Investors • Owners • Lenders • Developers • Hotel Chain & Management Companies • Investment Bankers • Advisors & Intermediaries • Builders • Architects & Designers • Government Tourism Officials • Media
Whether you are looking to make new contacts, strengthen existing relationships, learn or orchestrate a deal, HICAP is the event to attend. With energetic sessions and workshops and unrivaled networking events, HICAP presents you with pathways to opportunities and predictions on what lies ahead.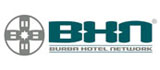 About BHN | With more than two decades of experience, more than 100 events completed to-date, and nearly 80,000 international delegates, BHN conferences have become "must attend" events for industry leaders who come together to network, conduct business and to learn about the latest trends.
BHN events include: the Americas Lodging Investment Summit (ALIS) in Los Angeles; the ALIS Summer Update; the Caribbean Hotel & Resort Investment Summit (CHRIS) in Miami; the Hotel Investment Conference Asia Pacific (HICAP) in Hong Kong; HICAP UPDATE in Singapore; the Hotel Investment Forum India (HIFI) in Gurgaon Delhi N.C.R.; the Hotel Opportunities Latin America (HOLA) conference in Miami; and the Hotel Investment Conference Europe (Hot.E) in London.
The BHN website at www.Burba.com is the gateway for information about the conferences BHN produces, as well as a direct link to important players in the hospitality investment world.
Contact

Bob Hayes
Phone: +1 714 540 9300
Email: 
Organization
Burba Hotel Network, LLC (BHN)
www.burba.com
2900 Bristol Street, Suite D101
USA – Costa Mesa, CA 92626
Phone: +1.714.540.9300
Fax: +1.714.540.9306
Email: 
Follow us on: